Learn to Ride!
Whether you're a seasoned rider with years in the saddle, a "sometimes when it's nice outside" kinda motorist, or even someone who's only sat on a bike and made "vroom-vroom" noises, Total Rider is one of the top schools in the state to learn the fine art of motorcycle skills and safety.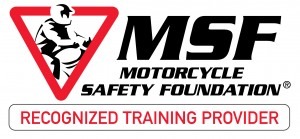 For over 20 years, our top-rated, MSF-Certified RiderCoaches® have introduced over 30,000 Central Texans to the joy of street riding, and we look forward to teaching you. We provide course materials, training bikes, and secure riding venues… you only have to supply basic skills and a willingness to learn how cool safe riding can be!
Please take a bit of time to explore our site for in-depth information as to what you can expect in your riding class… from what the new MSF eCourse entails, to the kind of gear you'll need for range days. We're always here to help, answer any questions, and make learning to ride an experience of a lifetime!
---
Choose the Class That Fits Your Skill Level:
  BRC : for New Riders
Basic RiderCourse (BRC): Certified by the Motorcycle Safety Foundation (MSF), and a must for all beginning and return motorcyclists, the BRC is your path to getting started on two wheels and earning an "M' license. Check out this great video showing what you can expect in your course: WOT's EPISODE 47!
  BRC2 : for Experienced Riders only
Intermediate RiderCourse (BRC2): Our MSF Intermediate is the perfect class for seasoned riders who not only want to sharpen their street skills on their own bikes, but also to ride legal… now offered in a single, one-day class!
---