THE

Course for New Riders and M Licensing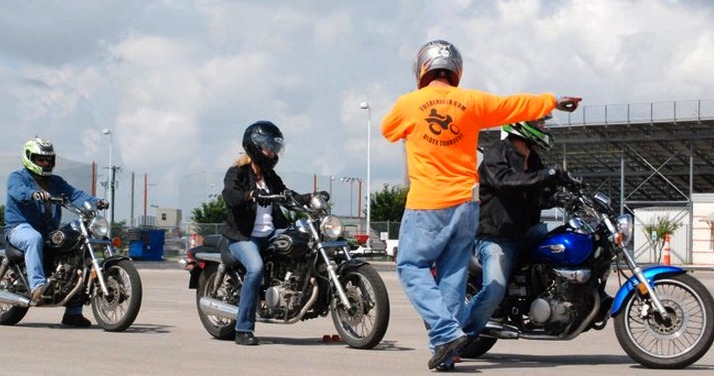 Get ready for your first steps toward life on two wheels!  Our MSF Basic RiderCourse (BRC) teaches all newcomers the mental and physical skills needed for safer, enjoyable riding. You'll start by learning the basic fundamentals of motorcycle controls (throttle, clutch, brakes) and work all the way through the advanced skills of effective braking, cornering, and swerving… the fun stuff!
TR provides all students with a lightweight, friendly training bike (sorry no scooters) for training use. We also have a select number of loaner helmets, but highly encourage you to purchase your own, as fit and comfort are not guaranteed. And although not everyone is guaranteed to be the next Evel Knievel, our awesome MSF Rider Coaches will try their level best to teach you to be the safest street rider you can be!
---
BRC Course Components: 
• MSF Online Basic eCourse ePackage 1*  -completed before your first TR class
• Riding Skills Training -approx. 11 hours spread over 2 days
*The Basic BRC eCourse (ePackage 1) is a 5-hour online course that begins by addressing Level I beginner topics covered in the BRC Rider Handbook. The second half of the Basic eCourse ePackage 1 addresses Level II content, focusing on human factors with self-assessment regarding values and choices. This interactive, online component provides the cognitive aspects of learning to ride in preparation for the range portion of the BRC. 
---
Requirements: 
Ability to balance a bicycle… but you knew this already 😉
A firm commitment to attend your classes on time, ready to learn. We strongly suggest arriving to all classes a few minutes early… because getting stuck in traffic is not only a bummer, but can also lead to you being booted out of class :(.  Please review our policies here.
---
Upon arriving at your first class, you must have these 3 documents with you:
Your PRINTED eCourse completion certificate
A completed, printed Total Rider Course Waiver
A valid driver's license or photo I.D. 

If you are under 18 years of age, see special requirements

here.
… and, you must bring with you the below riding gear:
Long sleeve Shirt or Jacket

Full-length, non-flared Pants (jeans are great… just no bell bottoms!)

Over-the-ankle Boots (sorry, no tennis shoes allowed)

Protective Eyewear, prescription eyeglasses or sunglasses

Full-finger Gloves (leather preferred)

Helmet, must be DOT approved. We do have some loaner helmets if needed.
Also, remember to bring a snack and LOTS of cold water or hydrating beverages… especially in the HOT Texas summers!  Click here for a nifty, printable check list.